Naz Shah, shadow minister for women and equalities, has written to global development secretary Penny Mordaunt and Tory party chairman Brandon Lewis over Mr Johnson's comments.
David Lammy, a Labour MP, wrote on Twitter: "Muslim women are having their burkas pulled off by thugs in our streets & Boris Johnson's response is to mock them for 'looking like letter boxes.' Our pound-shop Donald Trump is fanning the flames of Islamophobia to propel his grubby electoral ambitions".
"I would go further and say that it is absolutely ridiculous that people should choose to go around looking like letter boxes".
"It is ridiculous that these views are being attacked - we must not fall into the trap of shutting down the debate on hard issues", said the source.
Mr Lewis said he agreed with Mr Burt and called on the MP and former London mayor to apologise.
She said: "My views on Boris Johnson's comments are that they are reprehensible and disgraceful".
Boris Johnson is continuing to face down calls for him to apologise over the burka row despite intense pressure from Theresa May and senior Tories.
She suggested the Mr Johnson take part in "training and engagement with the Muslim community" and accused his party of having "an issue with Islamophobia" while pointing out Theresa May had not responded more than 24 hours after the publication.
"Saying Muslim women look like letterboxes, comparing them to bank robbers and describing Islam as a "problem" was a calculated attack and published in a national newspaper", she added.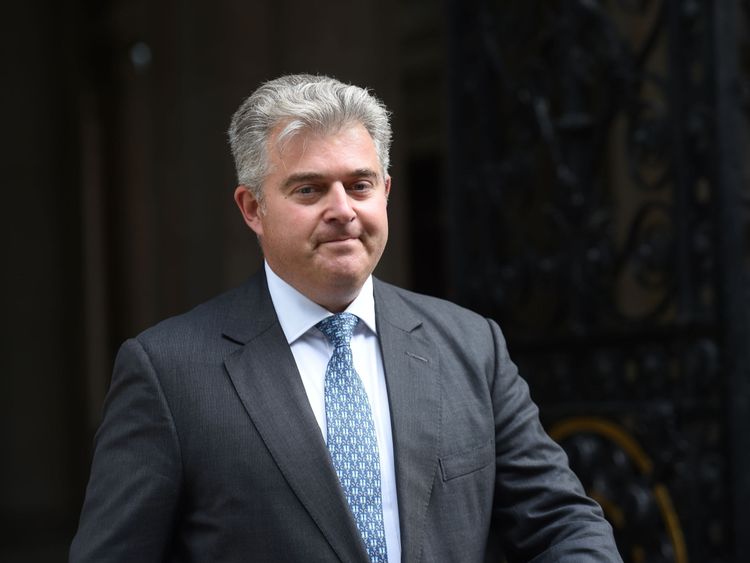 Image Brandon Lewis said he 'agreed' the comments were offensive
Johnson, who quit the government last month in a dispute over Brexit, made the remarks in a UK Daily Telegraph article published Monday.
'If you say that it is weird and bullying to expect women to cover their faces, then I totally agree - and I would add that I can find no scriptural authority for the practice in the Koran.
Fiyaz Mughal, the founder of Tell Mama, which campaigns against anti-Muslim violence, said Johnson's comments "clearly" amounted to Islamophobia.
Several European countries, including France, Belgium and Denmark, have banned face-covering veils in public, but none of Britain's main political parties supports such a restriction.
"The party chairman, the prime minister has the right to take the whip... that's the thing I'd like to see".
She told BBC Radio 4's PM programme: "Some women choose to wear it, some women are conditioned to wear it, but it's certainly out of the question for me to tell a woman what to wear".
Meanwhile, Johnson's father, Stanley, told ITV's Good Morning Britain: "I think people are whipping up a little mountain out of a molehill on this one, I really do".
Mr Mughal criticised the "sheer flippancy in which it was made".